lilcrickee
Scrapbook 2012 - April Edition
♥Book Recs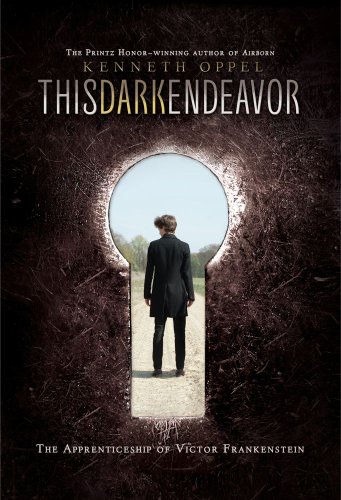 Anna and the French Kiss by Stephanie Perkins
→
★
★
★
★
★
The thing I like the most about this book is that I will never have enough feelings for it. It is just everything I have ever looked for in a romance: cute guy, ordinary girl, great setting, and awesome sidekicks. Seriously. This book forever. I also quite enjoy the idea of Harry Styles being Étienne St. Clair.
I've come to the conclusion that I will never not like one of John Green's books. They're great. I love the narrators because Green has a way of making them incredibly profound, but still as a teenager. It's like he manages to harness all the incoherent thoughts that mix around in our heads and puts them into readable sentences. Plus, I like road trips and more awesome sidekicks. And mysteries. I love this book.
Though I've never read Frankenstein before, this book caught my eye because I quite enjoy a lot of Kenneth Oppel's works. This was no exception. It's fast paced with a lot of adventure and a touch of romance. I also love stories with twins in them because I love reading how people interpret their bonds. This book is listed as a children's book, I think, but I'd definitely recommend it to any young adult fiction fan.
Freddie Highmore and Emma Roberts in a movie together? Yes please! I've always been a fan of Freddie and have recently warmed up to Emma and I quite enjoyed this movie of growing up and falling in love and falling apart and fixing things again. I think that the characters were very real, as far as teenagers go. The plot was a little weird, but really, I thought the movie was pretty good overall.
So this was one movie I did not get around to during my ridiculous Oscar marathon last month, and I'm sorry I didn't. This is a fantastic movie. It has the right touch of humour to balance out the drama and the darker side. There are realistic problems and the settings and costumes were great. I don't know how this holds up to the book, but if the movie was a Best Picture nominee, I'm hoping that this is a good adaptation.
Speaking of adaptations, I think The Hunger Games was a great book-to-movie flick. The citizens of the Capitol were exactly what I imagined them to be and I loved, loved, loved, how they didn't overplay the romance between Katniss and Peeta the same way it was in the book. My only complaint really was the shaky camera. It made watching a little difficult at times, but overall, the movie was fantastic.
I know I recced this last month, but seriously, the show is great (plus Nick Jonas had a guest appearance, which was awesome). I just get so sucked into the lives of these people and even though you're supposed to like Katherine McPhee's character the most or whatever, I think the writer's did a very good job of making it hard for the viewers to decide. All the characters are fantastic and I love them and this show forever.
I quite enjoy playing counter bongos to this song, haha. But really, I just love the tempo. One of my favourites form the album.
I think I first heard this song in a car commercial? Ugh. Haha. Very catchy!
I just recently became a fan of Ellie Goulding and I quite like a lot of her music. This is my favourite off of her newest album. Her voice sounds great on it.
This song was written for The Hunger Games soundtrack, which I think Taylor's voice is really suited for. The lyrics fit the movie perfectly and I love how it's not as haunting as Safe and Sound, but still meaningful.
I'm not the biggest Coldplay fan, but I think Rihanna really helped pull this song together. Love the instrumental bits.
I'm also not usually a huge rap fan but I do enjoy this song. Not too keen on the dubstep part but whatever. It's short.
I love, love, love Regina Spektor and I love this new single of hers. The lyrics are very interesting and I love the heavy intro and outro.
Sadly, I haven't taken the time to listen to the original version of this song, but I'm a huge Lea Michele fan and I think her voice sounds great on this.
Despite being repetitive, I quite enjoy this song. I especially love the pre-chorus; using the last word of the line to start off the next is very clever!
Since Carnival on, I've really enjoyed most of Carrie's work. I love the country vibe to this song and the range that she displays. It's just so fun to listen to.
This fic is probably one of my favourites ever from this fandom. Little!Kaner is super adorable and Jonathan makes me want to cry tears of I don't even know what. Ugh. This fic is a life ruiner on so many different levels.
I really enjoyed the format of this story, as well as the plot. I think the PJO universe is a great base for any story line and this is like a spin off of that. Sort of. Anyway, the story is so beautiful and all the relationships and just the interpretations of a god are so ... lovely.
The format forever. And the LiLo forever. And just, ugh. The story was fantastic. I can
Harry pushes. Liam pushes back.
First of all, there is not enough Harry/Liam in the world. Second, there is not enough Harry/Liam smut in the world. But there is this. And it's hot. And lovely. And that is all.
"He told me," Louis kisses into her mouth. Danielle hums in question, and leans back to let him finish. "He told me that he marked his favourite spots."
I did not know how badly I wanted this until it happened. Seriously. There are just no words to describe how amazing this fic is. You have to go read it.
Louis is trying to find himself after a bad break up. He finds Liam and they both go on a roadtrip. AU
Road trip fics make my life. Liam/Louis road trip fics are golden. Although a little sad and angsty, I quite enjoyed this one because it had so many lovely moments.
On Memorial Day, they painted the living room bright blue.
Even though I haven't read Lola and the Boy Next Door yet, I still liked this story. Mostly because I love V's stuff and the fandom was so darn small, but I mean, it's fantastic writing too. It was so cute and ugh. Just love forever until the fandom grows.
they're basking on thoughts of eternity, free and in love and touching the sea -
Everything about this fic. It just gives me so many feelings and makes me want to cry just a little and love it so, so much. No words to describe it's beauty and perfectness. Just go read it.
First of all, this is not a chapter fic. It's just a fic. A long one. With lots of feelings and a plot and a fabulous alternate universe. Like seriously. Prince AU!
First of all, second person fic! And mind reading. And just all sorts of lovely writing and heartbreaking story lines and happy endings. Normally I'd say everything is beautiful and nothing hurts, but for this story it's more like everything hurts but it's all still beautiful.
Swimming AU! Where Niall makes friends and they're virgins and ugh. It's so, so lovely.
I am quite impressed with this game. The graphics are nice (I won't say big step up from previous games because they're actually quite different, but they're nice) and the new Pokemon are super cool. I haven't played it too much, but it is enjoyable. My one complaint is that it doesn't utilize the touch screen as well as SoulSilver or even Pearl did, but I guess I can live without it.
Baby Lips by Maybelline
Not going to lie, this is the best lip balm I've used in my life so far. My lips feel wonderful. Just wonderful. And you can buy tinted varieties (I didn't). So that's cool. But yeah. It's great.